Western Polemonium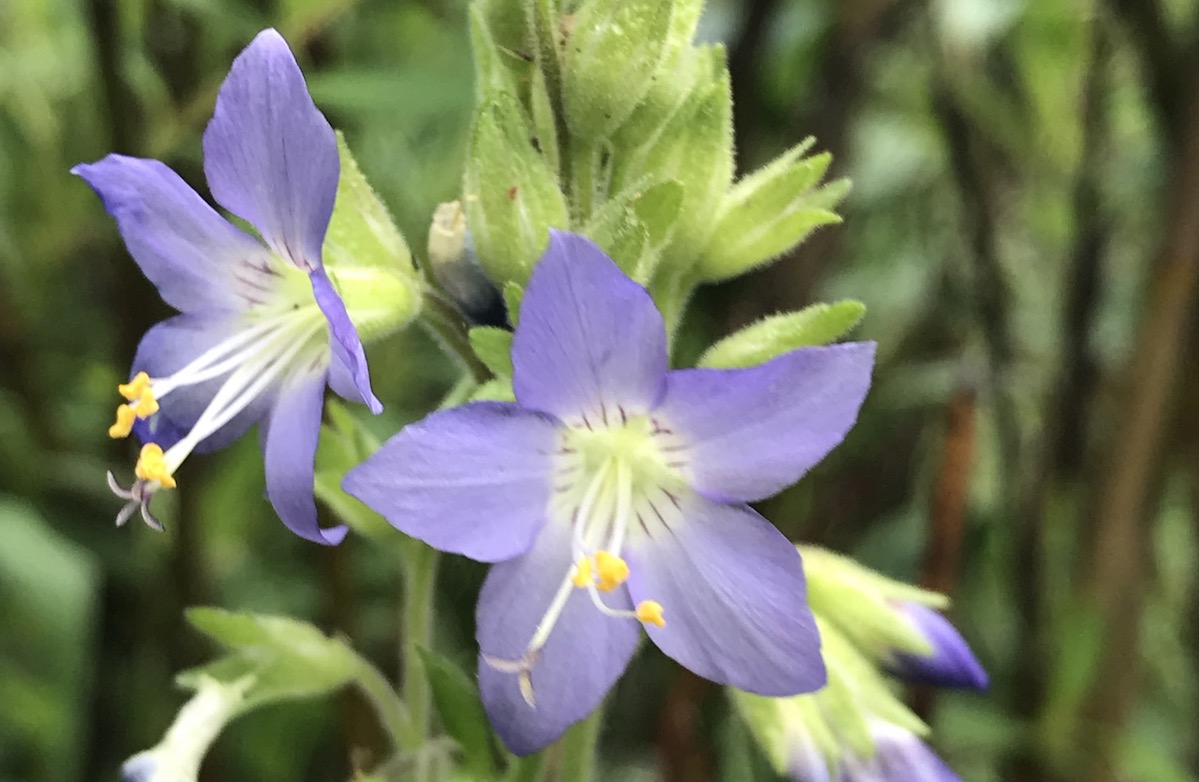 This flower is a pale purple flower sitting atop a tall stalk. The flower is bell shaped, with a white throat and long elegant stamens and yellow anthers.
It is a member of the Phlox family and is native to most of Western North America. It is a lesser known cousin of Sky Pilot and Jacob's Ladder. The flowers are very similar to both, but sit atop a tall stalk instead of low to the ground. ⠀
⠀
It prefers wet meadows and woodlands.
Wildflower Details
| | |
| --- | --- |
| Scientific Name: | Polemonium occidentale |
| Native: | Yes |
| Growing Season: | All Summer |
| Soil Type: | Wet meadows or woodlands |
| Other Names: | Western Jacob's Ladder, |
| Habitat: | Montane, subalpine |
| Family: | Phlox |